2007 Deals Gap Trip
Revised 7-14-2007
The weather forecast was absolutely perfect Memorial Day weekend (May 26-28) of this year, so I decided to enjoy a weekend motorcycle camping trip. I had no real destination in mind when I left home, just somewhere north. Over the course of the weekend my wanderings took this route: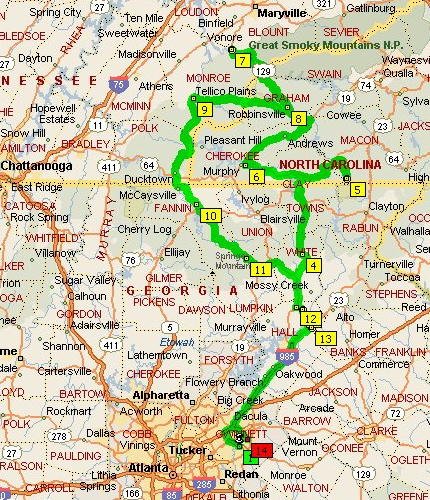 I left home shortly after lunch on Saturday and rode towards the north Georgia mountains on I-985/US 23, getting off the four lane highway at Lula. Continuing northward, the route took me through Helen [4]. This proved to be a mistake - Helen is a congested tourist attraction town. It took over an hour to get through town in stop-and-go (mostly stopped) traffic. Twice the bike started to overheat and had to be turned off to cool down. I vowed to avoid Helen in the future if at all possible.
After clearing Helen I continued northward and stopped for the night at the Standing Indian Campground [5] in North Carolina, where I got the last vacant campsite. Camping here in the past was usually quiet and serene but this weekend was different. The campground was full of rowdy and noisy children who did not settle down until very late. Realizing there would be no peace and quiet here this weekend, I decided not to stay another night and broke camp in the morning.
I rode west and then north, arriving early Sunday morning at the Tail of the Dragon at Deals Gap. This was my first time to visit and ride this legendary stretch of road.
Here are a few scenes from the Deals Gap Motorcycle resort located at the southern end of the Dragon.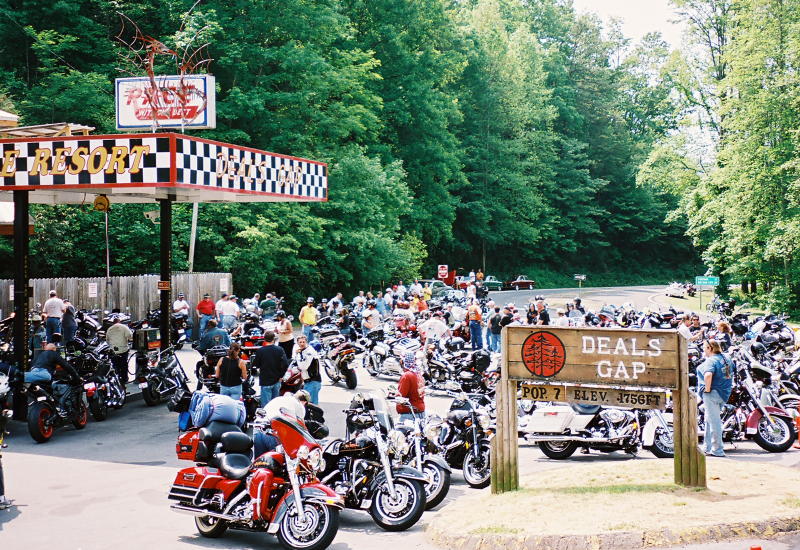 It was a beautiful spring day. Hundreds of motorcyclists turned out to socialize and ride the Dragon.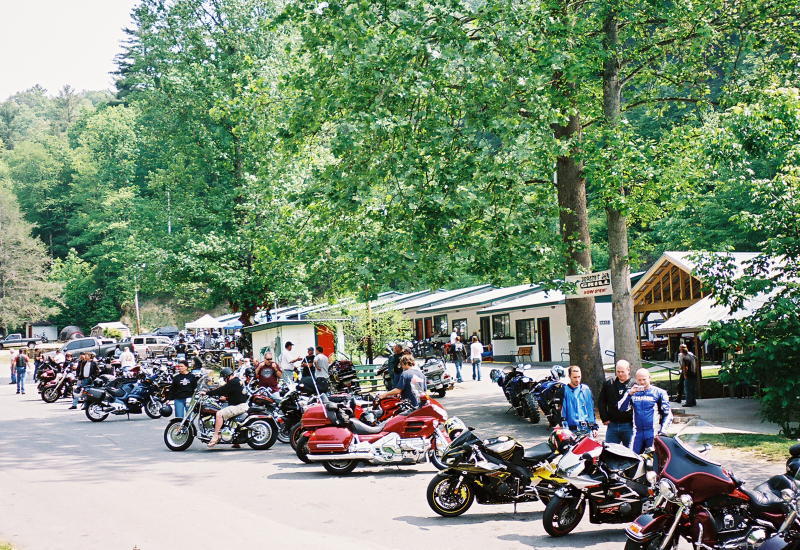 My bike is in the lower right foreground.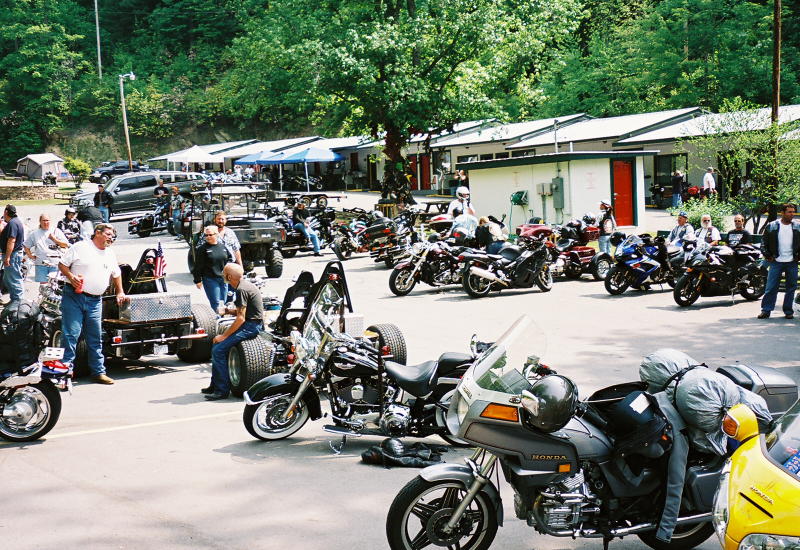 The infamous Tree of Shame is decorated with parts from motorcycles that had crashed on the Dragon.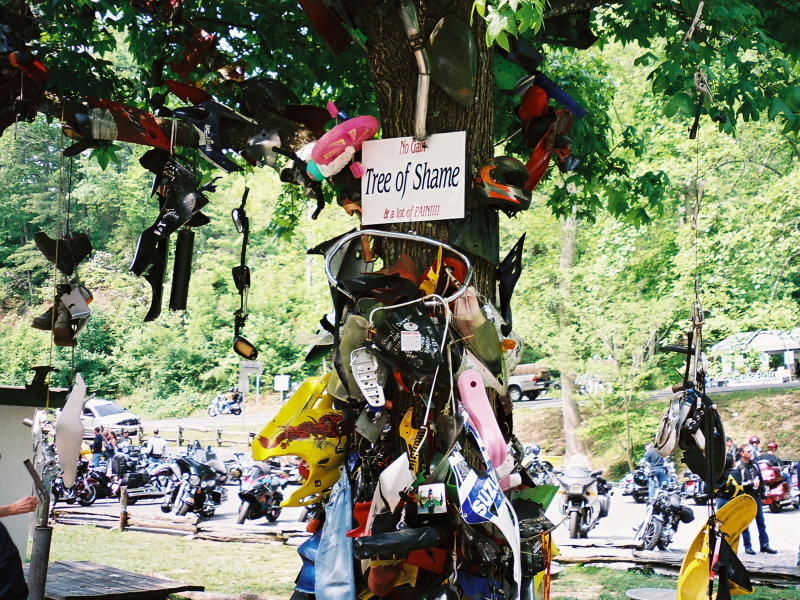 I made a pass through the Dragon. After a few miles, I saw a rider down who had blown a curve. His bike was all twisted up and he was sitting on the side of the road, obviously in pain. He was already being attended to by some other riders so I rode on. In a few more miles I met the emergency vehicles responding to the accident.
After completing the pass [7], I turned around and rode it again from the other direction. A brief stop was made at this roadside pullout.

Killboy.com took my picture as I rode past.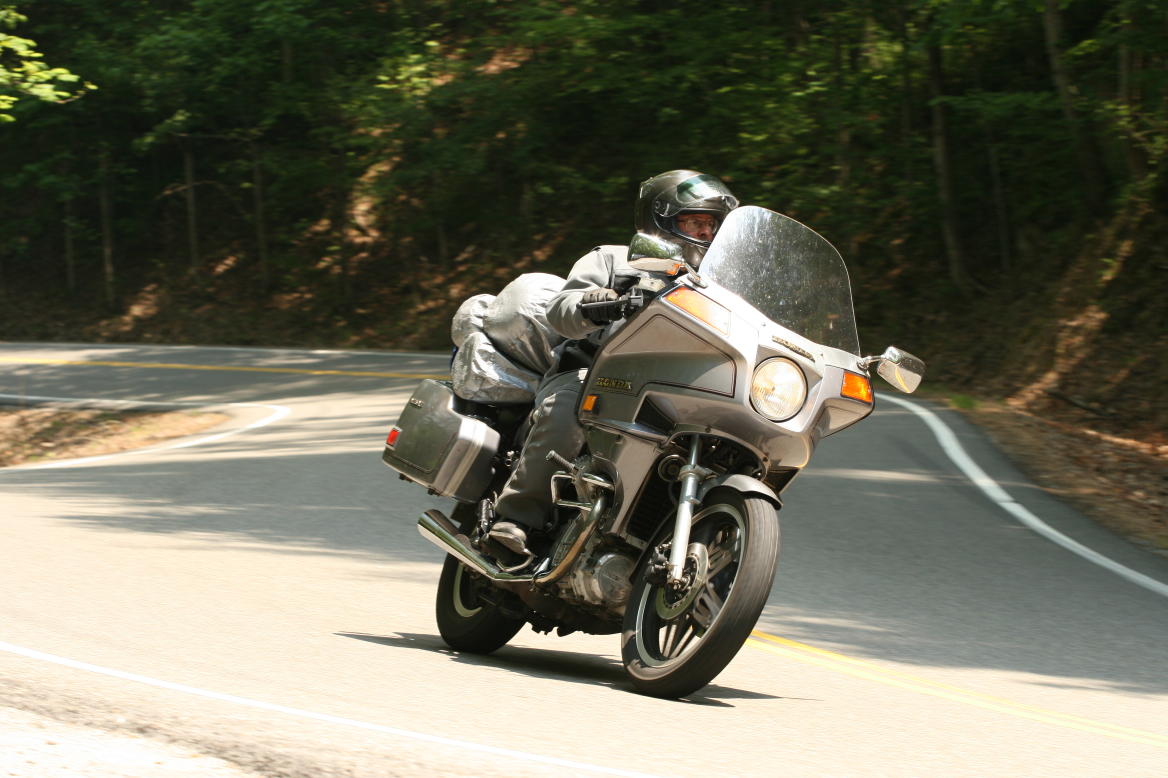 After riding the Dragon, I had a barbecue lunch in Robbinsville [8]. Then I rode the Cherohala Skyway west to Tellico Plains, TN [9].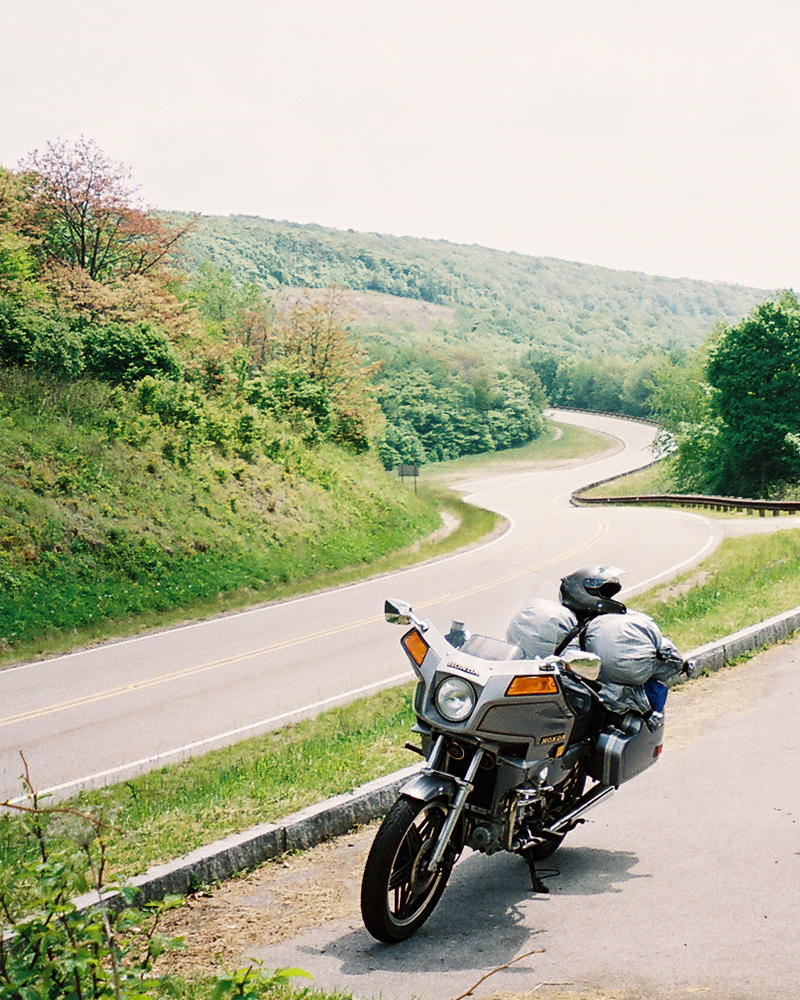 Finally I rode south to the T.W.O. Motorcycle Resort in Suches, GA [11] where I camped that night.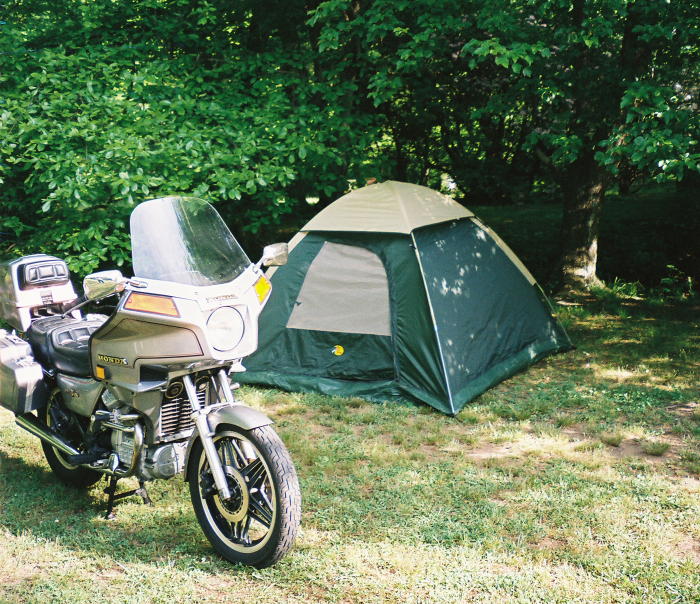 In the morning I broke camp and had a leisurely ride home. The weekend's ride was about 500 miles total. It was great fun.