Engine Dolly
Revised 9-25-2011
Several years ago I fabricated an engine dolly to make it easier to install and remove CX/GL motorcycle engines. It is based on similar engine dolly designs that others have published. A few friends have expressed interest in my version, hence this writeup.
Both the 500 and 650 engines have these four bosses denoted by arrows on the engine underside. Further, the spacing between them is the same between the 500 and 650 engines. This is very convenient, as it allows for one dolly design that will work with both engines.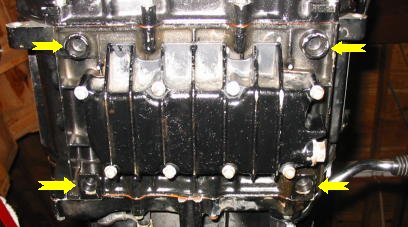 Here is the engine dolly base. It is just a few 2x4 stud scraps and some plywood with casters mounted to the bottom. The four threaded rods with double nuts and washers allow precise vertical adjustment and some limited tilt adjustment when installing/removing the engine.

This is the frame piece. It is welded from one inch square steel tubing. Four bolts were welded in place to match the locations of the engine bosses.

This is a bottom view of the frame piece.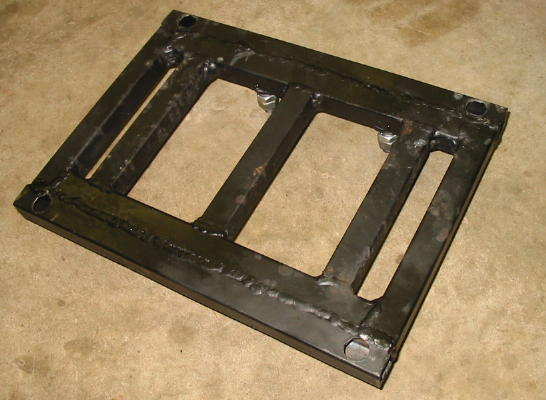 Here is the assembled engine dolly.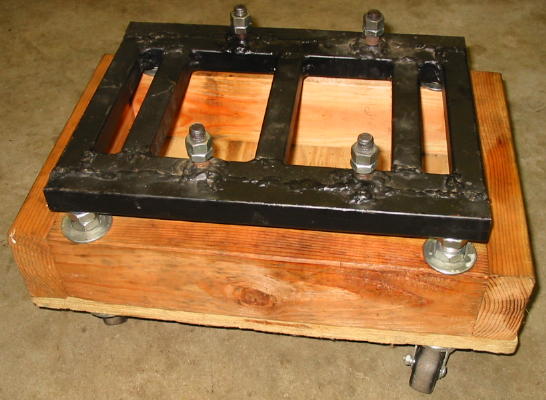 A GL650 engine is being lowered onto the dolly using an automotive engine hoist.

The engine is sitting on the dolly. The height of the top bolts on the frame provides clearance for the oil pan.

The engine is being manuevered into place.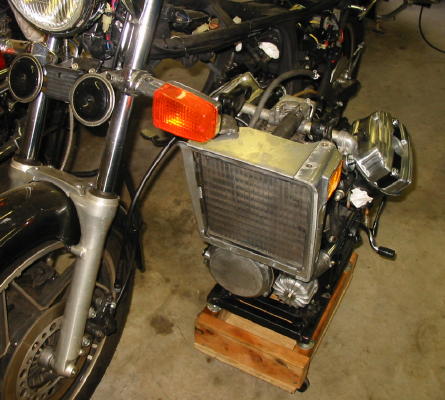 Almost there.

The engine dolly has been a great convenience in the garage. It works equally well for 500 and 650 engines and is much easier than using a milk crate or a trolley jack.