QSL Cards From Excel Spreadsheet
Revised 9-10-2014
An Excel spreadsheet is a convenient way to create and print a small quantity of custom QSL cards. The cards can be printed out on heavy card stock, four per sheet, and then trimmed with scissors.
Here is a print preview image to illustrate the concept.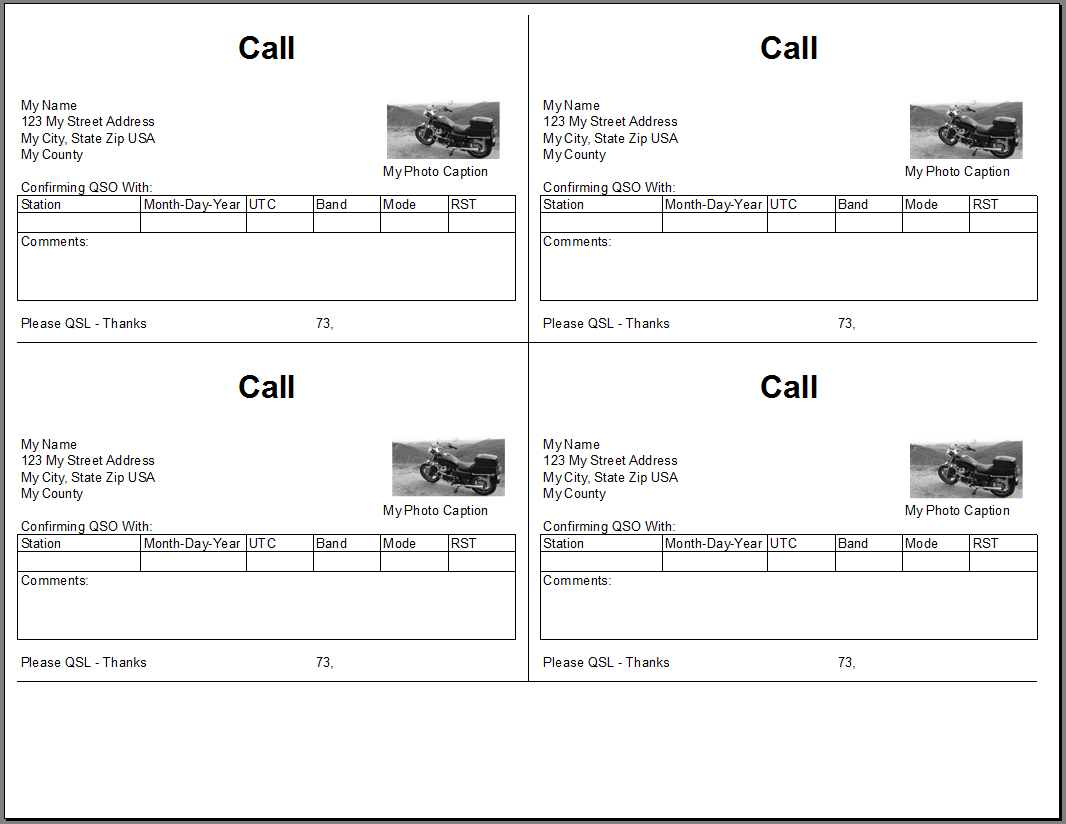 An Excel spreadsheet to produce QSL cards can be downloaded from the link below. It can be edited as desired and then used to print your own custom QSL cards.