Silverwing Introduction
Revised 5-24-2008
Honda marketed the Silverwing in the U.S. from 1981-1983 as a "mid-size touring bike" designed from the outset for long distance riding with features such as a water cooled engine, shaft drive (no chains to deal with), a progressive rate rear suspension with a single rear air shock, and air forks. In addition to providing a smooth and comfortable ride, the Silverwing has proven itself to be an extremely reliable and long lasting bike. It is also significantly lighter and more nimble than the larger and much more popular Goldwing.
I purchased my first Silverwing new in 1982. It was exactly what I was looking for in a motorcycle and matched me well physically - it simply "felt right". To this day I have not found another model, new or used, from any manufacturer that I would rather own and ride.
Photos of the 1982 Honda GL500I Silverwing assembled specifically for the 2006 extended vacation trip are shown on this page.
Here is a photo of the motorcyle after reassembly and installation of aftermarket options. The trunk relocation bracket allows the rear seat and trunk to be installed simultaneously.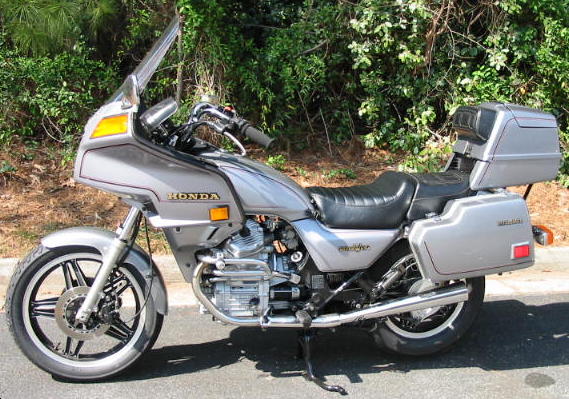 An Eclipse tank bag can be easily mounted and detached. It is secured with quick disconnect fasteners at these three mounting locations.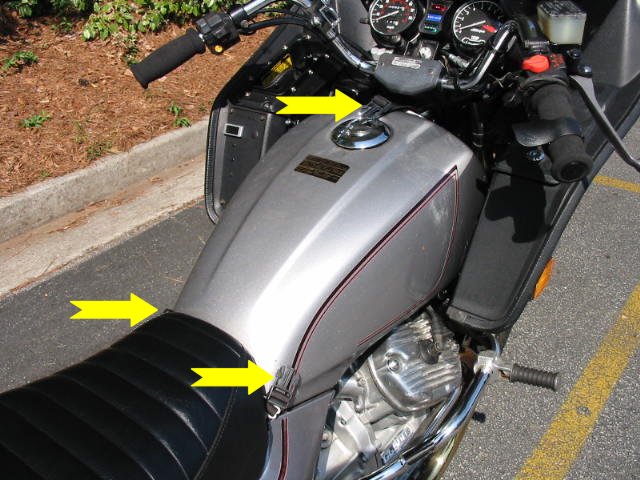 1- A Lascar voltmeter monitors the electrical system operation. Edit - The Lascar unit was subsequently removed because I discovered it was inaccurate in damp weather. See here. 2- A Heat-troller control is used with electrically heated clothing to maintain a comfortable temperature when riding in cold weather.

A Cinch power connector is installed in the left fairing pocket. This connector is wired directly to the battery through a blade style fuse and has multiple uses: A Schumacher automatic battery charger can be plugged in when the bike is parked in the garage to keep the battery fully charged. During trips, a small AA battery charger can be plugged in to recharge camera batteries while riding. A small electric air compressor can also be plugged in to inflate a tire should the need arise.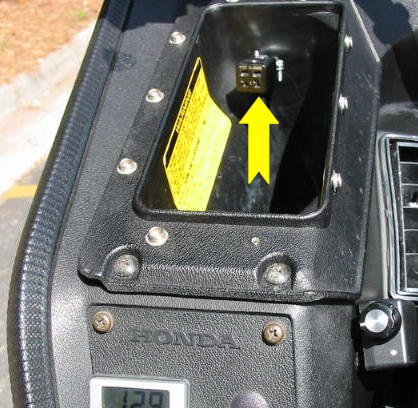 When used, electrically heated clothing is plugged into this connector.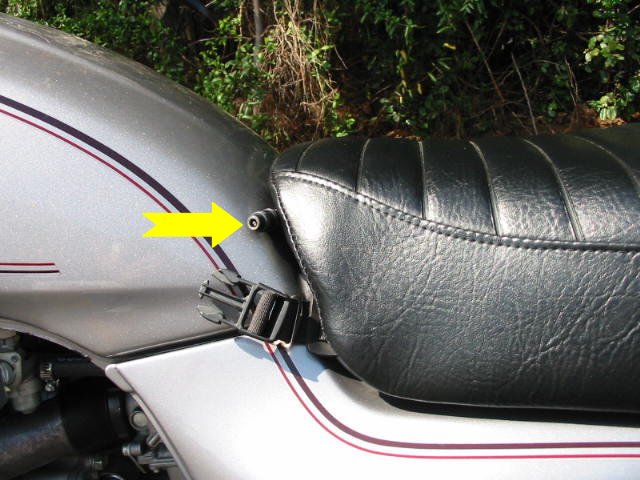 1- A set of foam handlebar grips was installed. 2- To reduce wrist fatigue, a Throttle Rocker allows the throttle to be held in an advanced position by resting the palm of the hand on it. 3- A Vista Cruise throttle lock can be used to keep the throttle held in a fixed position on isolated long stretches of road.

A light bar was fabricated using a piece of scrap angle iron. The two marker lights contain high intensity LEDs wired into the tail light and brake light circuits.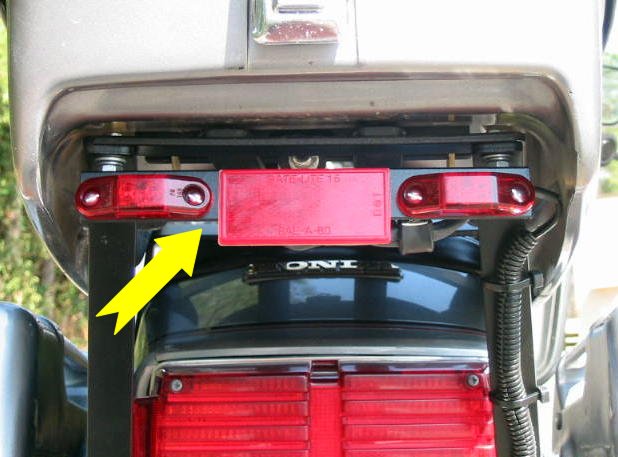 A view of the instrument cluster.

A view from the rider's seat. The top of the windshield is near eye level - most of the time I look over it, not through it. A handlebar-mounted helmet lock can also be seen in this photo.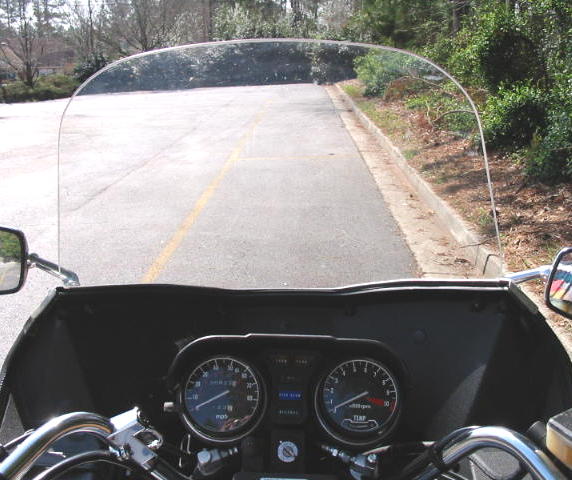 An extra set of footpegs was mounted to the engine guards.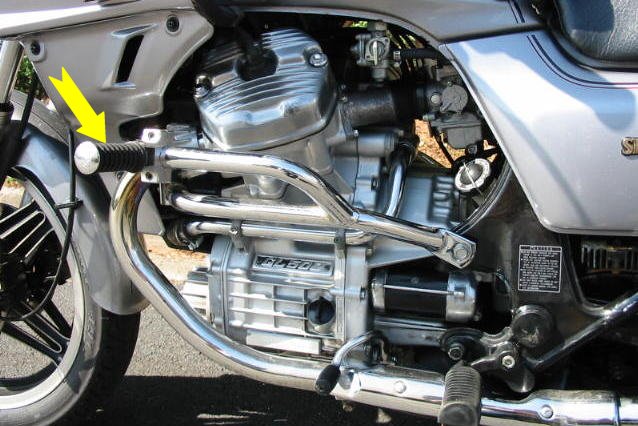 Another view of the motorcycle.