The Farm
Revised 5-20-2018
We recently purchased this farm in Wilkinson County, Georgia, and plan to make it our retirement home.
We had been looking for a such a property for several years. Finally the right one came along. The land is mostly flat and located on high ground, with lots of trees to support wire ham radio antennas. There is plenty of open space for a large garden. A previous owner raised goats, and we may eventually get around to raising some livestock.
The farm is located just outside of Gordon, 25 miles east of Macon, 20 miles south of Milledgeville, 46 miles from Warner Robins, and 102 miles from our current home in Gwinnett county.
Wilkinson County had a total population of 9563 at the time of the 2010 census and is estimated to be about the same today. This low population density is a welcome relief from the congestion of the metro Atlanta area.
Here is an aerial view of the property. Its dimensions are approximately 860 x 1500 feet, or just under 30 acres.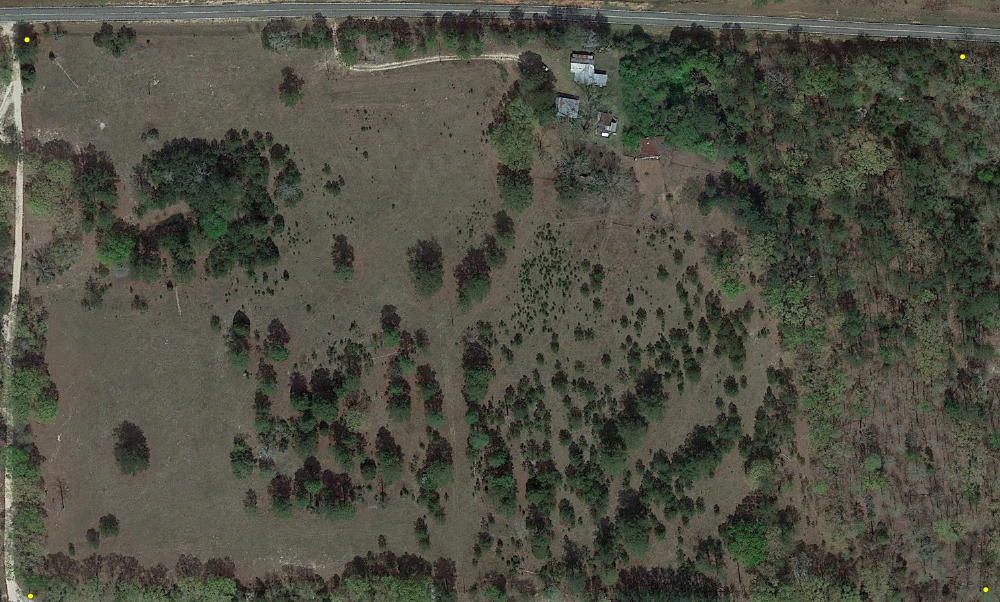 Here is the driveway.

This is a view of the road seen while standing across the street in front of the driveway.

The driveway veers to the left after leaving the road. The farmhouse is now visible.

This photo was taken while approaching the house from the driveway. To the right of the house is a garage/shop and a storage shed. The pecan tree is still producing pecans.