Packing List: Fairing Interior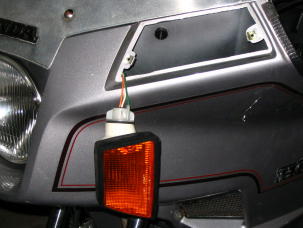 The fairing interior is another handy storage location that can be accessed via removal of a turn signal indicator. Items stored here are intended to require infrequent access and are listed below.
Extra ear plugs.
Extra camera film.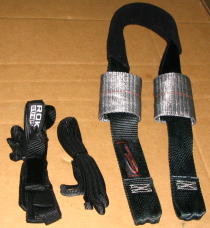 Spare ROK strap, spare tankbag strap, and Canyon Dancer tie down harness.
Ratchet style tie down straps.
Clean rag.
Spare Vista Cruise throttle lock.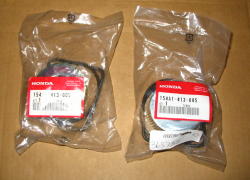 Oil filters if the trip is of sufficient duration to require the oil to be changed.

Tire repair plug kit.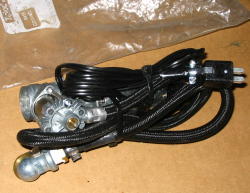 Small tire air compressor stored in ziplock plastic bag. It obtains power from the Cinch 12V connector located in the left fairing pocket.