Packing List: Left Fairing Pocket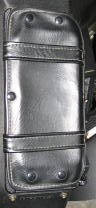 The left fairing pocket is quick and convenient to access but it cannot be locked. Its contents are listed below.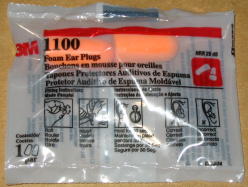 Disposable earplugs, about a week's worth. A new pair is used every day.

Helmet lock chain. This came new with the bike and is used when securing a helmet to one of the rear helmet locks located adjacent to the rear turn signals. It is not needed if the aftermarket handlebar-mounted helmet lock is used instead.

First aid pouch with hand-picked contents.

Insect repellent.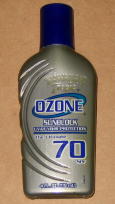 Sunscreen. This is used less frequently in recent years because the protective gear worn completely covers me. Practically all helmet visors are now designed to provide UV protection.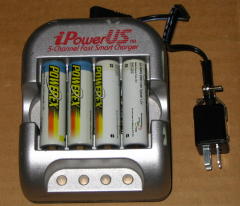 AA battery charger with DC power cord. Used mostly to keep a fresh set of AA batteries charged for the digital camera. The bike has a mating Cinch 12 Volt DC power connector installed in the left fairing pocket to power this and other accessories.
Battery charger for Netbook PC. Used to recharge Netbook PC battery while riding.