Packing List: Right Fairing Pocket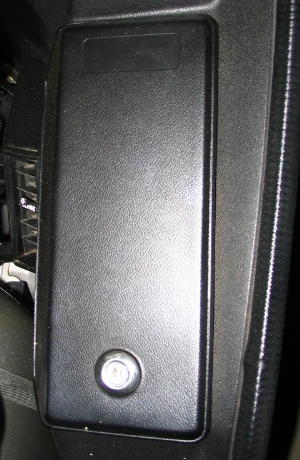 The right fairing pocket has a removable locking cover. Its contents are listed below.
Ziplock plastic bag containing:
State insurance card
Canadian insurance card
Motorcycle registration
Motorcycle owners manual
Spare 30A main fuse
Spare 25A ATC blade fuses (used for accessory power)
Postage stamps
Spare handlebar helmet lock key
Vista-cruise throttle lock adjustment tool
Rear wheel o-ring (possibly needed if rear wheel needs to be removed)
Mechanical pencil. Duct tape is rolled around it for emergency repairs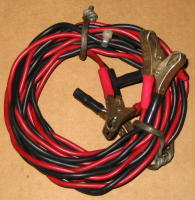 Motorcycle jumper cables. This particular set is home-made but they can also be purchased from many suppliers.
AC adapter for AA battery charger.
AC power adapter/charger for PocketPC.